Here are some of the services we offer.
-Computer Repair/Tune-up -Electronic Recycling (no trash) -Website Design -Networking -Data Recovery -Training -Consulting -Security Cameras -Automated Christmas Light Shows
Service Plan
Today, people do their taxes, look at medical records and pay bills online. With all the viruses/malware, identity thieves and scammers out there, you no longer have to take chances. My company wants to supply affordable computer service for everyone! Pick a plan that you think will work best for you. If you have problems with your computer, printer issues, network, internet and more…..you're covered (parts extra if needed). If you're 50+, there are specials for you. Click HERE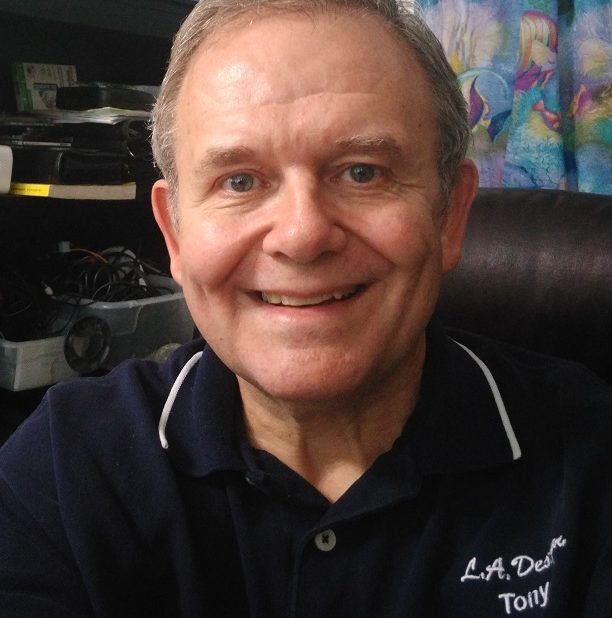 Other services are available (see below). I look forward to working with you in the future.
–Tony "the computer guy"
PERSONAL IT SERVICE PLAN
$7.77
per month for one computer
(paid in 6 month premiums)
Good for phone, remote or drop-off service only
Use for tune-ups, future viruses, etc.
Parts extra
Also covers consulting about other tech devices: phone, tablet, security camera, etc.
NO PRE-EXISTING PROBLEMS
deluxe IT SERVICE PLAN
$10
per month for 2 computers – 1 user
Good for phone, remote or drop-off service for 2 computers – 1 user
Use for tune-ups, viruses, backup etc.
Parts extra
Covers remote or drop-off service only
NO PRE-EXISTING PROBLEMS
Other Services
Whether you need a website, networking, computer repair or any other IT service, your project will be top priority. For all services, my company's philosophy is:
"Do unto others as you would have them do unto you"
On-site service
$50
per hour
computer repair
networking
printer issues
consulting
training
Remote service
$99
FLAT RATE
computer repair
networking
printer issues
consulting
training
economy website
$299
1st year
website design
website maintenance
domain registration
website hosting
minor updating
$150/year after 1st year
deluxe website
$599
1st year
website design
website maintenance
domain registration
website hosting
major updating & social media setup
$300/year after 1st year
COMPUTER TRAINING
$50
per hour
Windows
Internet
email
social media
other (please inquire)
CONSULTING
$50
per hour
computers
printers
software
networking
other (please inquire)
[contact-form-7 id="301" title="Contact form 1"]